Your Environment Elevated
Learn Feng Shui with Laura Vida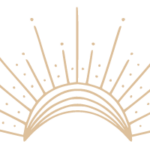 Find the clarity you're searching for in our targeted Feng Shui coaching session.
You'll be privy to my 30-year Feng Shui savvy—including my geomancy, interior design,
spiritual psychology, and sacred space resources.


YOU'LL RECEIVE
50-min phone, Zoom, or Facetime consultation
An Interior Alchemy Feng Shui energy map to use at home
Support and expert guidance
Clarity on your next steps

YOUR RESULTS
Identify the most powerful place to begin Feng Shui-ing your space
Discern if you have a limiting belief, and how to release it
Discover the most potent Feng Shui activation to shift your life
YOUR INVESTMENT: $150
INTERIOR ALCHEMY INFUSION
Infuse your home or business with the power of Feng Shui.
Elevate your environment to improve and enrich all areas of your life with this transformational consultation.

YOU'LL RECEIVE
A multi-layered Feng Shui consultation for your home or business, including a Clarity Call, and video walkthrough of your space to identify areas of improvement.
Traditional and modern remedies to rebalance the energy of your space, and take your life to the next level.
Support & expert guidance – email & text for questions, photos & shares.
Inner & outer space clearing tools to maintain a high vibration in your space and your life.
Recording or written follow-up instructions of our session.
Copy of my Soulful Home video & digital guide, including the energy map to use anywhere.
Consults on Zoom or Facetime. In-person consultation available with additional travel costs-inquire
YOUR INVESTMENT: $590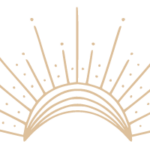 Every Feng Shui situation is unique. VIP consultations are available for more nuanced situations.
Book a complimentary Discovery Call and we can discuss your individual needs.
What surrounds us affects us.
Does the idea of Feng Shui-ing your whole home seem overwhelming?
Have you ever wondered what a practitioner sees in a space and how they clear, balance, and activate a home?